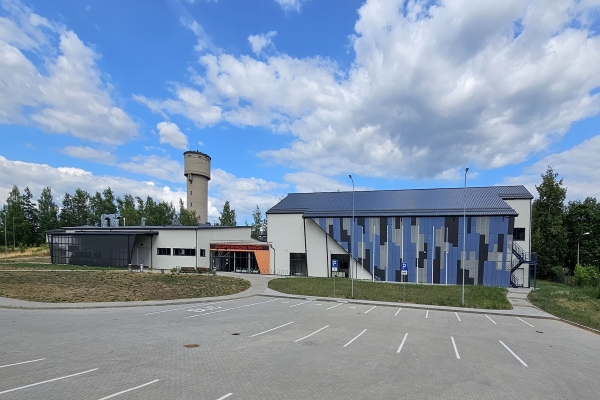 Steel design for practical training workshop and gym that brings people together
2023
Daugavpils, Latvia
Volume: 130 t.
Central to this endeavor stands the impressive sports hall, stretching across 1030 m². The facility boasts bleachers, changing rooms, showers, dedicated areas for instructors, and a strong sense of community and inclusivity. Notably, the foundation of this construction is bolstered by 130 tonnes of meticulously crafted metal structures that provide the essential framework, ensuring both the durability and manufacturability of the entire edifice.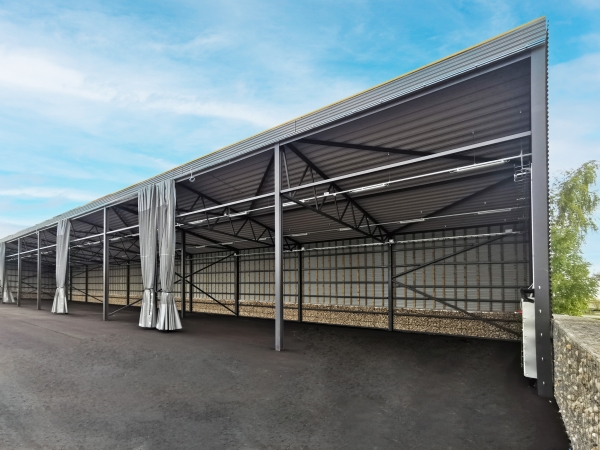 Warehouse's modern manufacturing
2023
Kokkola, Finland
Volume: 25 t.
As the sun rises over the landscapes of Kokkola, Finland, the newly built warehouse stands tall against the horizon. Our company was instrumental in the construction of this new warehouse, actively participating in the process by contributing over 25 tonnes of precision-engineered metal structures.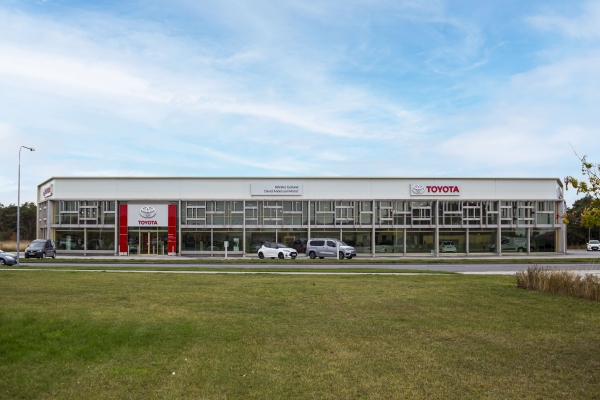 Steel installation for Toyota Dealership
2022
Visby, Sweden
The Toyota car dealership combines glass and metal to establish a well-lit and airy environment. Metal beams and columns are employed to fashion expansive and roomy interiors, while also guaranteeing the building's structural integrity.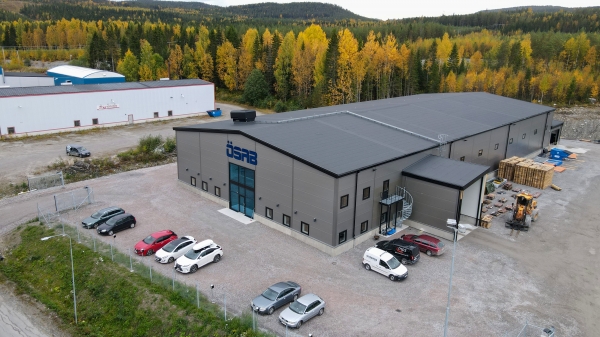 Metal Structures: The Backbone of Modern Industrial Halls
2022
Shelevad, Sweden
As industries evolve and expand, the demand for reliable, durable infrastructure grows. STARS MET meets this demand head-on, providing the essential framework upon which industrial progress thrives.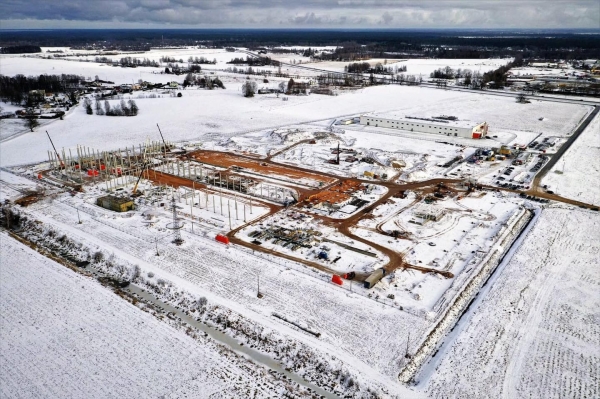 Metal manufacturing for art
2022
Ādažu, Latvia
A factory that encapsulates not only the flavors of delight but the essence of architecture. The biscuit and waffle factory in Ādažu district, constructed using metal frames crafted by STARS MET, proudly claimed 1st place in two categories at the 'Best Building of the Year in Latvia 2022' awards: New Public Construction — Production Building; BIM Object.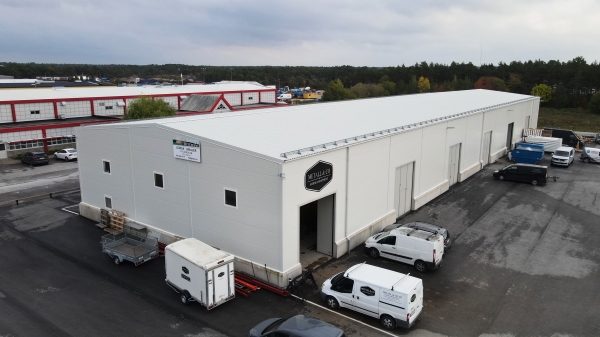 We deliver metal constructions even to the Viking islands
2022
Visby, Sweden
The project's metal sheds were delivered and installed in Sweden, specifically on Gotland Island, renowned as one of Scandinavia's oldest cities, founded by the Vikings known as Visby. We coordinated the transportation of metal structures to the island. Whether it's overseeing logistics or assuming full responsibility for the process, our objective is to mitigate risks associated with long-distance metal structure transportation. Our favored mode of transport is maritime containers, guaranteeing safe and effective delivery.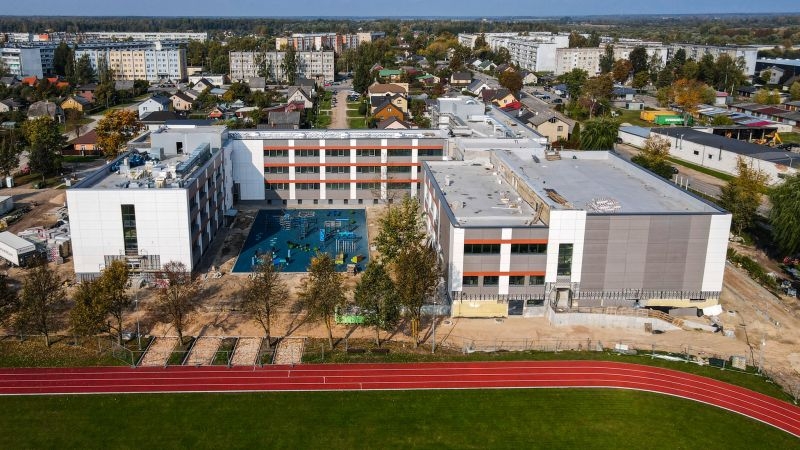 Steel structure supplier that that forms an educational environment
2022
Jelgava, Latvia
Volume: 15 t.
During the renovation of a technical school in Jelgava city, STARS MET has fabricated and installed more than 15 tons of metal structures. The project aimed to enhance the infrastructure and educational atmosphere of the institution, fostering the development of students' skills and knowledge.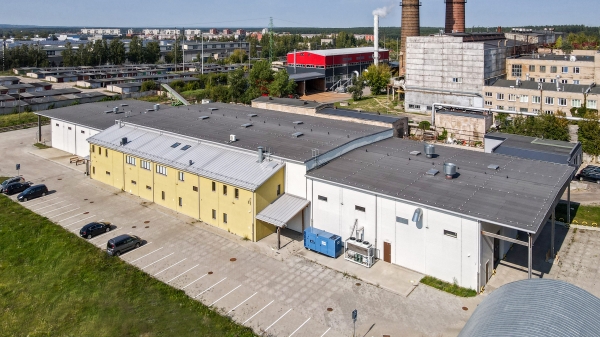 Steel construction design for an industrial facility the size of 2 football fields
2021
Daugavpils, Latvia
In Daugavpils, a new period of industrial excellence has commenced with our spacious 1000 sq.m. industrial facilities. These structures are constructed from metal and approximate the dimensions of two football fields.

Manufacturability in steel industry
2021
Kraslava, Latvia
The foundation of modern industrial structures is the robust steel manufacturing by STARS MET. These enduring structures provide the backbone for today's industrial landscapes.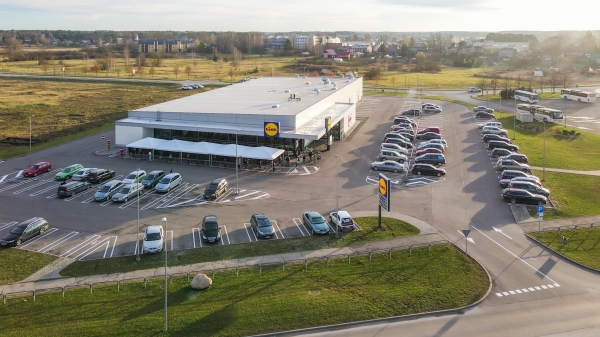 From metal to supermarkets: STARS MET's metal structures across Latvia
2021
Jekabpils, Latvia
Volume: 70 t.
Lidl supermarkets have sprung up across Latvia, firmly supported by the metal structures provided by STARS MET. We delivered and installed 70 tons of metal to Jekabpils for the essential framework and decorative elements.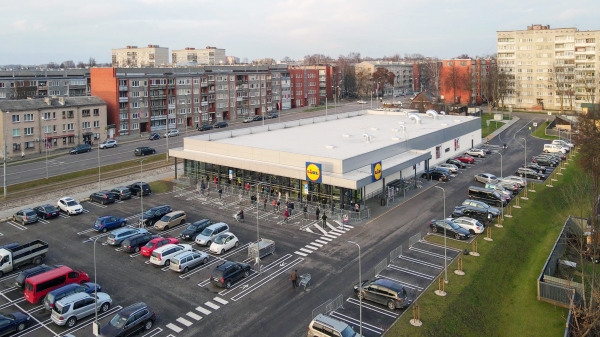 Kjøpesenter «LIDL»
2021
Daugavpils, Latvia
Volume: 70 t.
The very first Lidl outlet in Daugavpils was established based on the assembly of the 22-meter metal frameworks, which were expertly produced by our team for this precise purpose.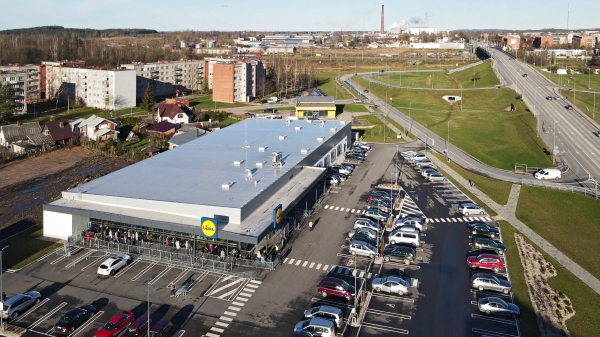 Green building: steelworks fabrication for Lidl in Rezekne
2021
Rezekne, Latvia
Volume: 70 t.
Lidl shops are eco-conscious and exceedingly energy-efficient. All recent Lidl store structures are built in accordance with principles of sustainable development and have earned EDGE construction certificates. Our role in the construction was significant — providing 70 tons of carefully designed metal frameworks. This achievement imparts a vibrant quality to the Rezekne cityscape.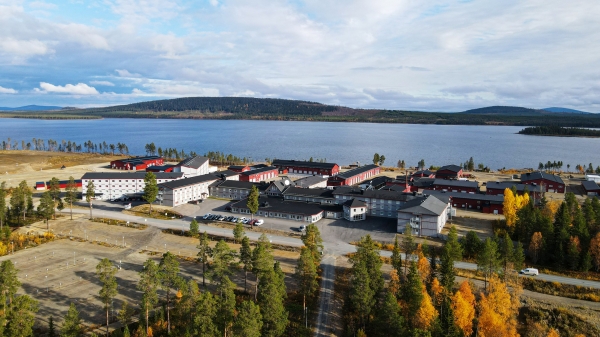 The role of metal structures manufacturing in the Tjintokk Centre's design and function
Slagnäs, Sweden
Located in a windy and exposed area, the Tjintokk Centre faces challenges that can impact the condition of its buildings. Its walls, fortified with sturdy metal structures, serve as a shield against potential impacts. Despite the various internal and external loads, the metal structures from STARS MET, a top metal building manufacturer, demonstrate exceptional stability and durability.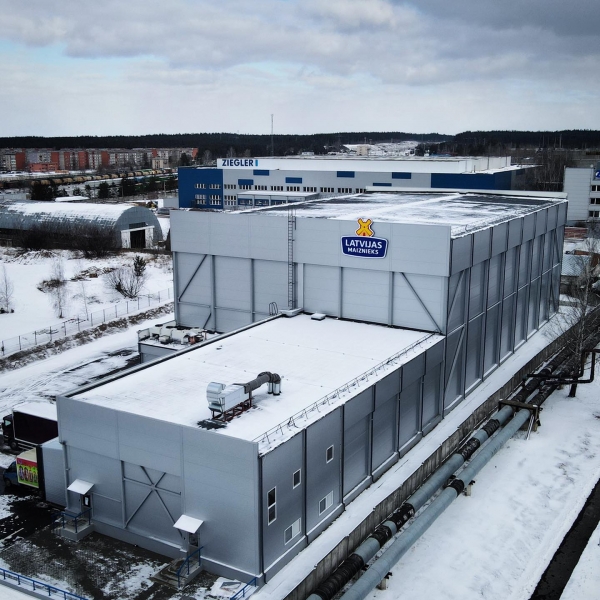 Finished products warehouse of 'Latvijas maiznieks'
2020
Daugavpils, Latvia
Volume: 127 t.
The installation of 18-meter metal column frames was carried out during the project, which effectively enhanced the structure's durability and functionality.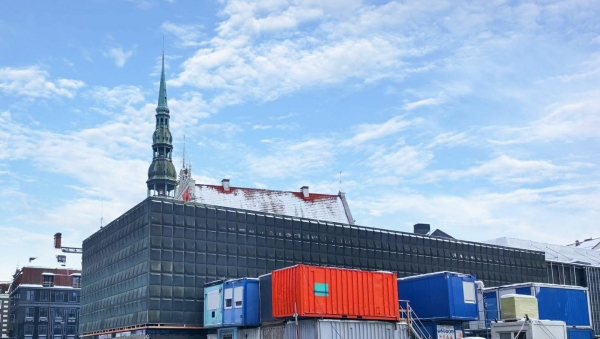 Metal building design for history
2020
Riga, Latvia
Volume: 44 t.
The Museum of Occupation in Latvia has been enhanced with a white extension featuring a glass wall. The combination of dark walls and the white extension serves as a representation of the transition from a bleak past to a brighter future, grounded on a sturdy metallic foundation.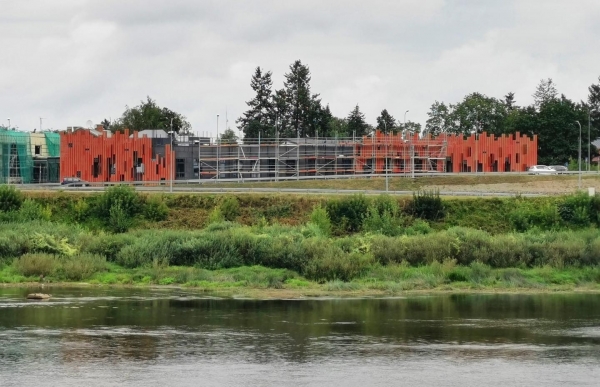 The art of metal manufacturing is a key feature of the special facade of Saules School
2020
Daugavpils, Latvia
Volume: 60 t.
The metal frame provides the base for the eye-catching decoration of Saules School. Several panels in a rust color are attached to the frame with dark gray metal paint — the design element that has become an iconic symbol of the city for anyone arriving in Daugavpils along the Daugava River.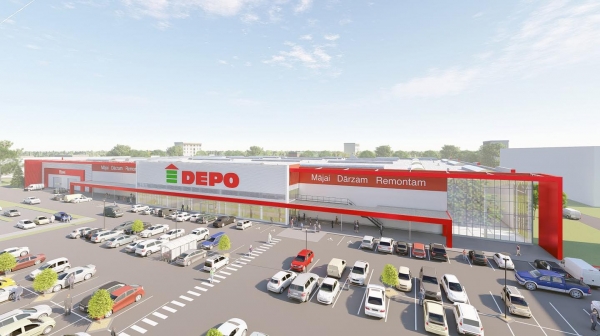 Steel manufacturing: how 620 tonnes of metal can shape the world
2020
Riga, Latvia
Volume: 620 t.
A staggering 620 tonnes of these structures have been expertly positioned, forging the foundation for future endeavors. Notably, envision the weight of a single 'DEPO' equivalent to approximately 500 average passenger cars. This comparison adds a remarkable perspective to the scale of this accomplishment.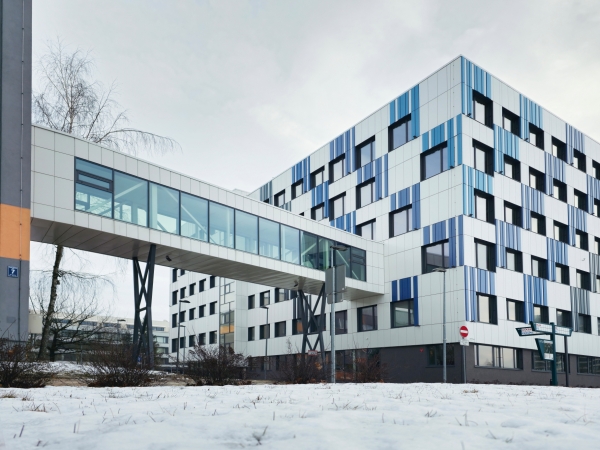 Fabrication and erection of steel structures for RTU
2020
Riga, Latvia
Volume: 134 t.
In the ambitious project of crafting a new building for Riga Technical University, the art of industrial and production engineering takes center stage with the designing of steel structures. These metal frames form the backbone of the structure's strength and stability.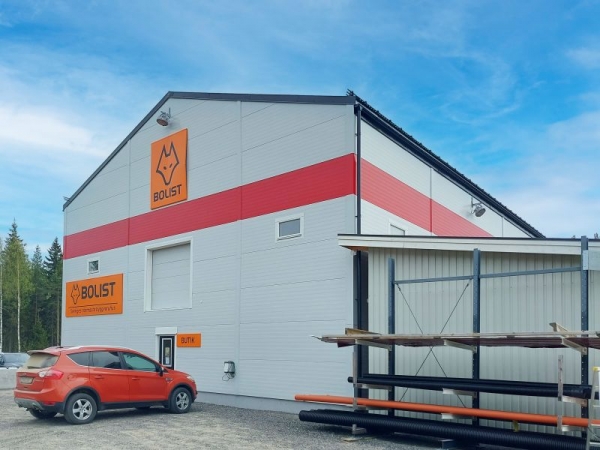 Metal fabrication for Bolist's hangar in Bredbin
2020
Bredbin, Sweden
Volume: 18 t.
In the serene landscapes of northern Sweden's Bredbin, a hangar was constructed for Bolist, a prominent company in the construction and hardware retail industry with over 130 retail locations across Sweden. STARS MEТ manufactured 18 tonnes of metal products for the construction of the hangar.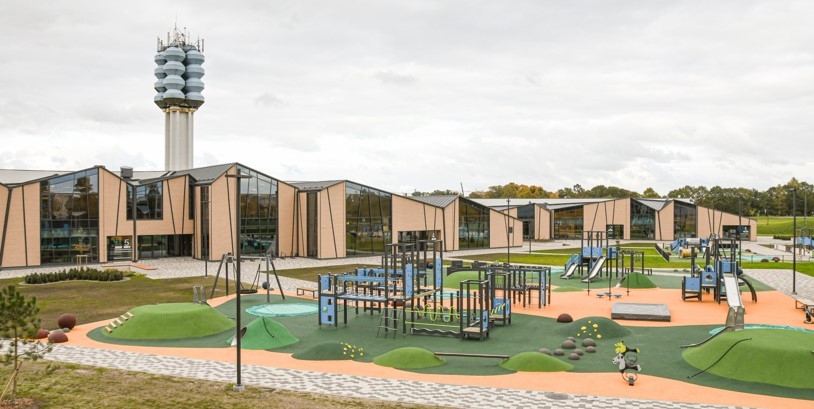 The kindergarten construction
2020
Jaunmarupe, Latvia
Volume: 220 tn
The building seamlessly integrates 230 tons of steel structures for both support and artistic expression. It achieved 3rd place in the prestigious 'Best Building of the Year in Latvia 2021' competition, in the 'Wooden Building' category. The combination of wood and steel creates a captivating atmosphere throughout the kindergarten.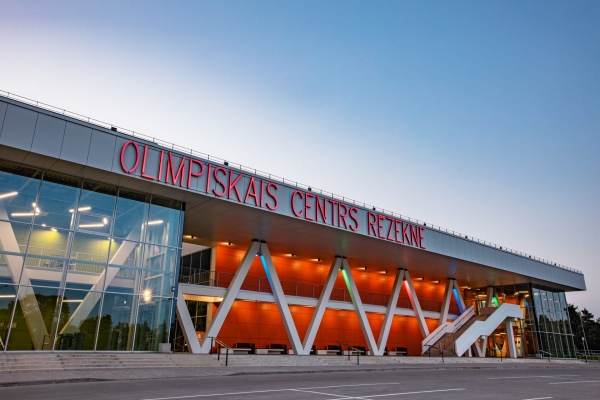 Olympic center building erection: Rezekne's transformation
2020
Rezekne, Latvia
The Rezekne Sports Center covers an extensive area of 10,000 m², significantly enhancing the city's appeal and visitor attraction. Notable for its minimalist design featuring black and white tones and expansive glass facades, this complex offers purposeful and welcoming spaces.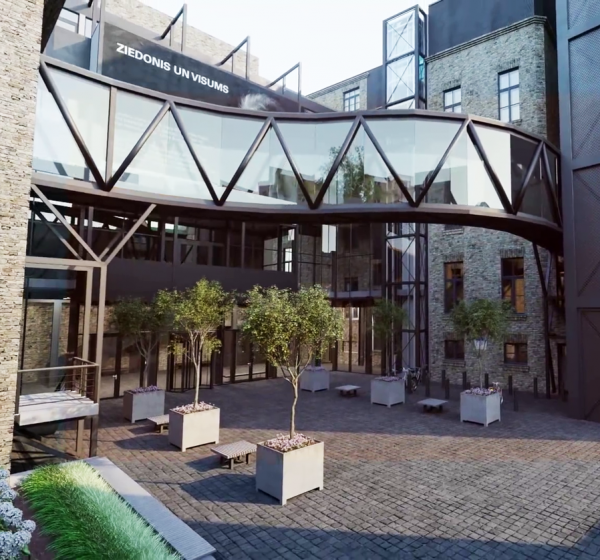 Reconstruction of the new Riga theater building complex
2020
Riga, Latvia
Volume: 345 tn
The building features prominent black painted steel structures, both as decorative elements inside and as aesthetic supporting structures throughout the premises. The futuristic facade of the building is characterized by a combination of metal columns and glass, while sturdy metal structures provide support for panoramic windows.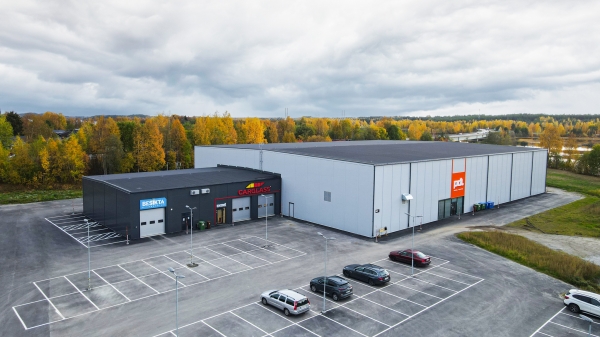 Metal Structures: a Smart Choice for Construction Projects
Piteå, Sweden
Volume: 80 t.
Nestled within the Öjebyn district of the city of Petra, a construction project has taken shape, showcasing the fusion of industrial and production engineering. This architectural endeavor has brought forth a building where 80 tonnes of crafted steel manufacturing have been installed.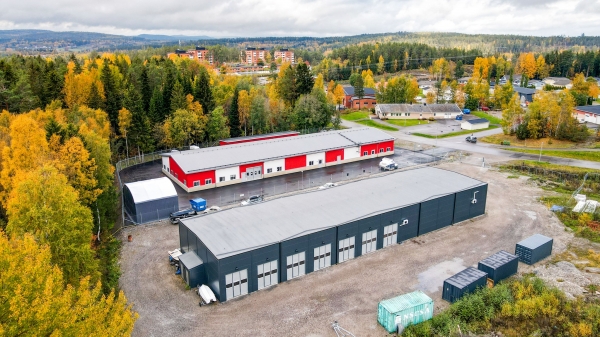 Steel fabrication and erection in modern construction
Sundsvall, Sweden
In the dynamic landscape of construction, designing of steel structures is the unsung hero that provides strength, structure, and endurance. These steel frames not only form the framework of the building but also exemplify the precision and innovation of modern construction.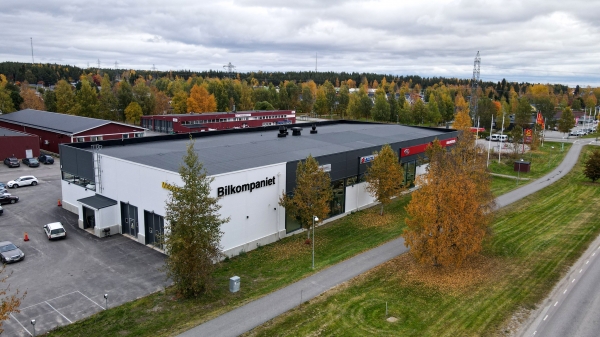 Painting steel in black and white defines the Bilkompaniet Car Showroom
2019
Piteå, Sweden
Volume: 60 tn
The Bilkompaniet Car Showroom is a fusion of black and white metal structures that takes center stage amidst breathtaking landscapes. These striking architectural elements not only enhance the visual appeal of the building but also serve as pillars of strength and reliability.

Internasjonal høyskole med et herberge
2019
«Pinki», Babites-regionen, Latvia
Volum: 140 tonn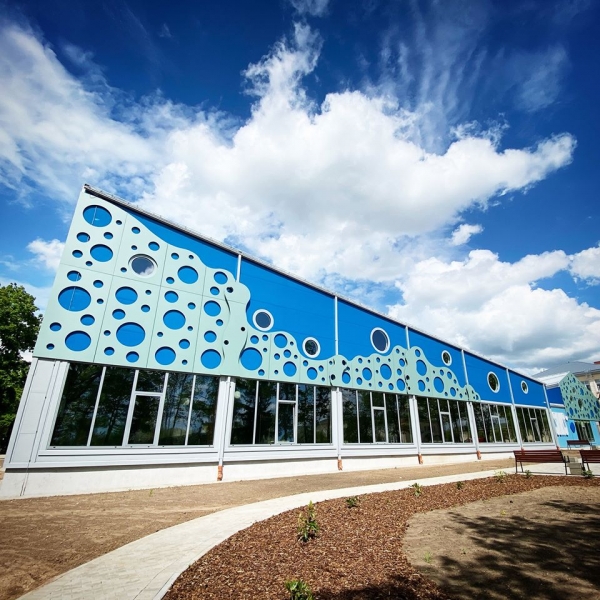 Svømmebasseng for byens videregående skole i Ludza
2019
Ludza, Latvia
Volum: 6 tonn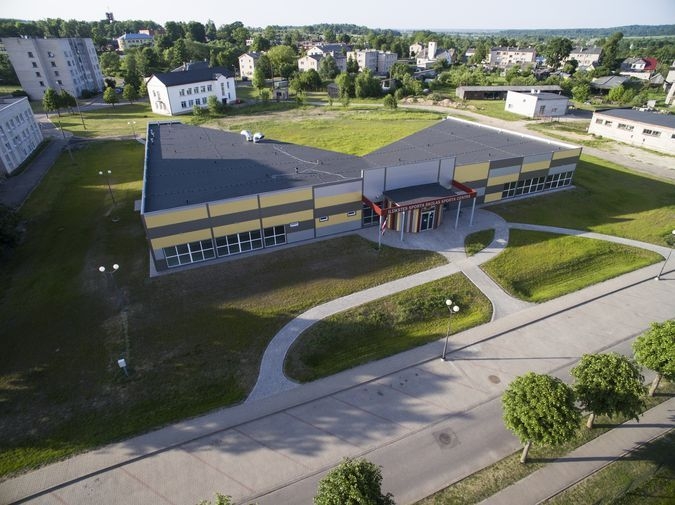 Ilukste Sports Center: a showcase of metal products utility
2019
Ilukste, Latvia
Volume: 40 t.
The Ilukste Sports Center is an example of the utility of metal structures. This contemporary establishment includes both a spacious and a compact pool, in addition to essential amenities like a steam room and sauna. Since its inception, it has made a substantial impact on the neighboring community.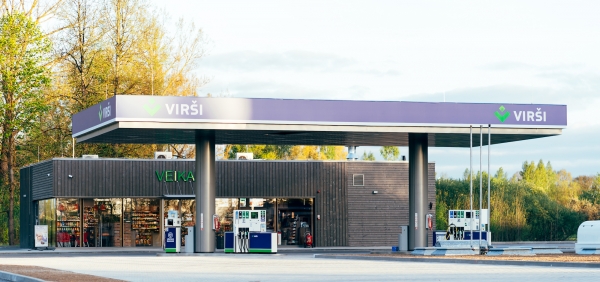 Bensinstasjon «Virši - A»
2018
Jekabvpils, Latvia
Volum: 25 tonn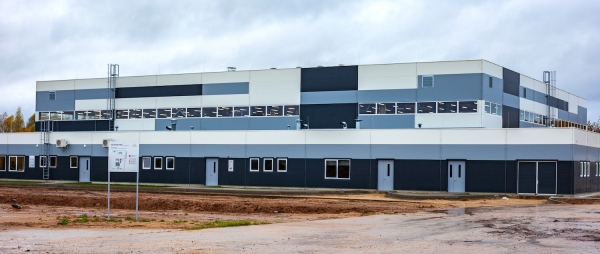 Finérproduksjonsverksted
2018
Krustpils, Latvia
Volum: 292 tonn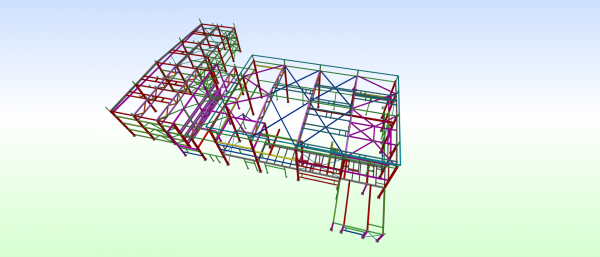 Dampkokerom
2018
Krustpils, Latvia
Volum: 70 tonn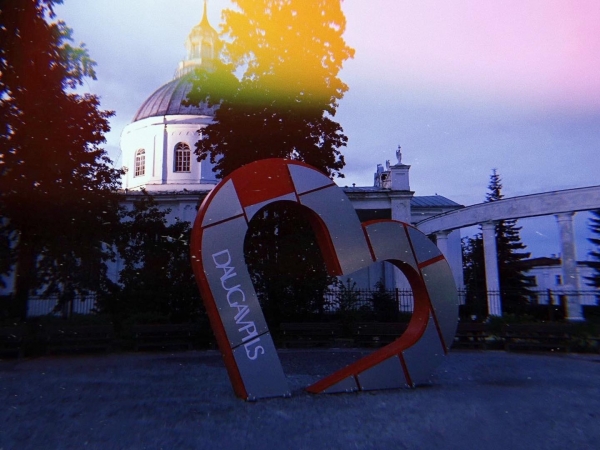 Metal manufacturing for art
2018
Daugavpils, Latvia
The steel heart of the city 'I love Daugavpils' stands proudly as an artful embodiment of our deep-rooted connections and profound affection for our homeland. This art piece was created in dedication to the Daugavpils City Festival that was held in 2018.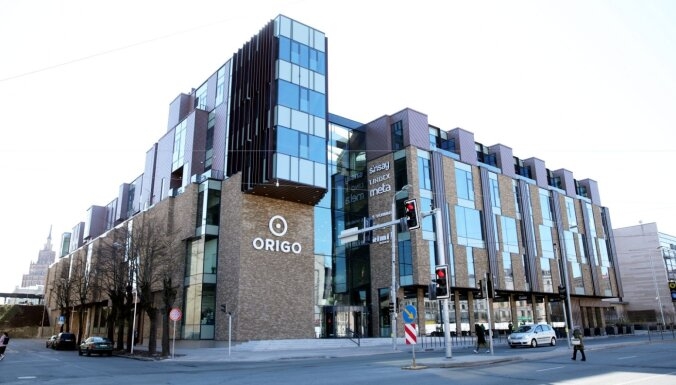 Kjøpesenter «Origo»
2018
Riga, Latvia
Volum: 540 tonn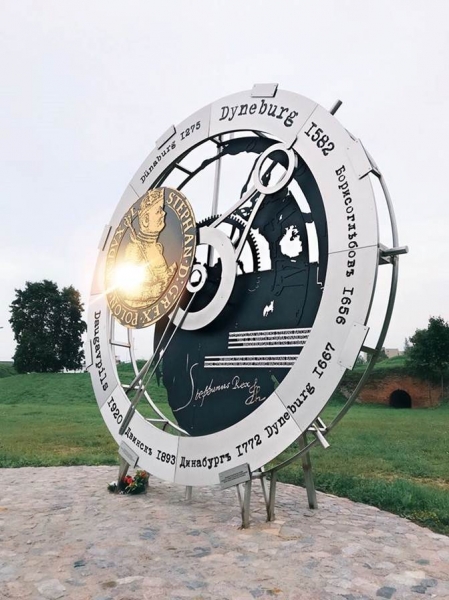 Kunstgjenstander er viet til tildeling av Magdeburg-loven til Dinaburg i 1582.
2018
Daugavpils, Latvia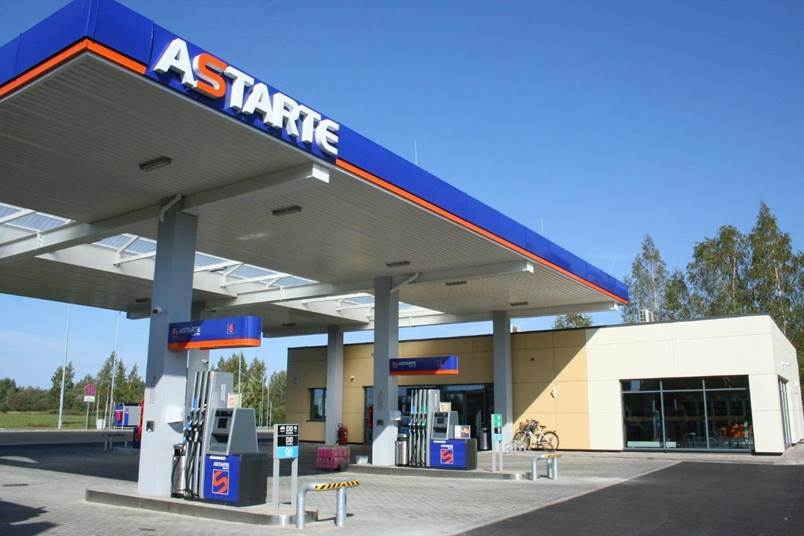 Bensinstasjon "ASTARTE" 
2018
Livani, Latvia
Volum: 25 tonn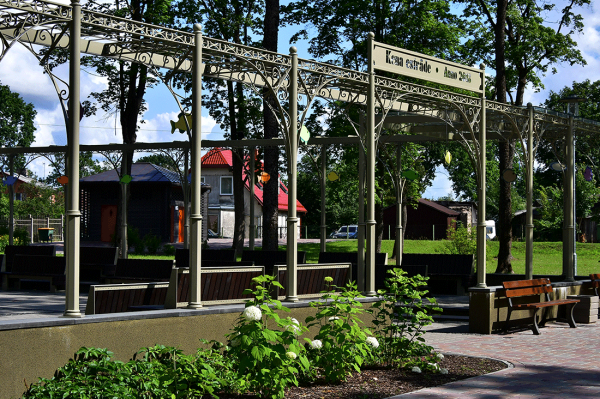 Ken Park
2018
Jekabpils, Latvia
Volum: 4 tonn

Hydrotermisk behandlingsbasseng for logger
2018
Krustpils, Latvia
Volum: 20 tonn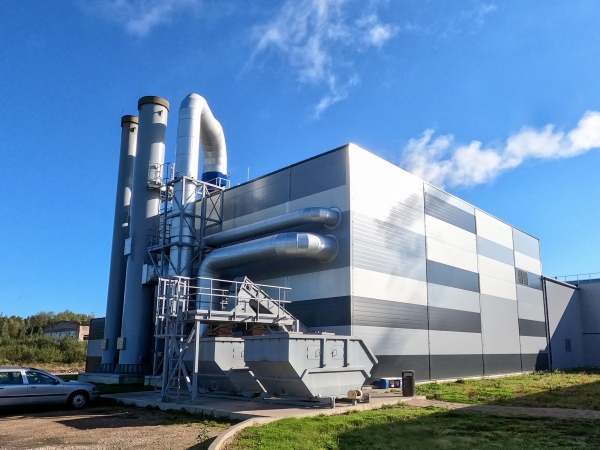 Metal Structures in Steam Boiler House Construction
At the heart of this complex lies the utilization of metal structures, which play a pivotal role in ensuring safety, durability, and efficiency. Metal beams, columns, and supports are designed and installed to bear the weight of the boilers and distribute it evenly to prevent any structural deformities.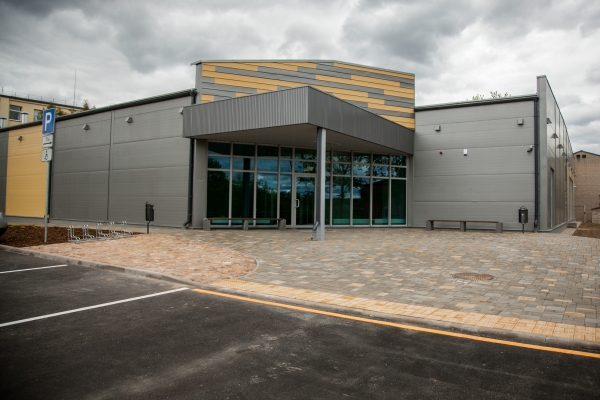 Svømmebasseng
2017
Kraslava, Latvia
Volum: 45 tonn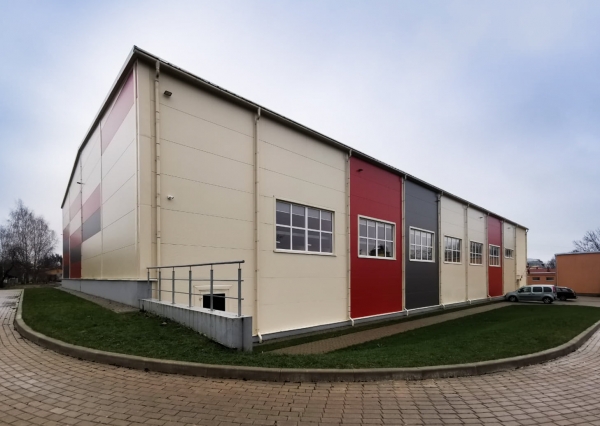 Steelwork fabrication for athletics in Kraslava
2017
Kraslava, Latvia
Volume: 70 t.
The Kraslava Sports School and the accompanying sports hall for 5 Pils Street Secondary School in Kraslava have been installed on a metal base from STARS MET. It's truly inspiring to witness the enthusiasm of young athletes in Kraslava — our testament to commitment to community well-being.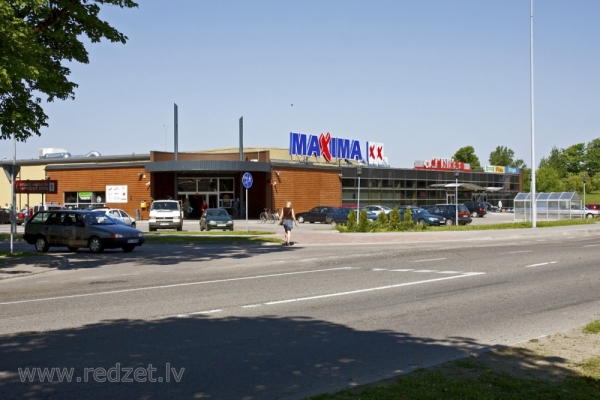 Kjøpesenter «MAXIMA»
2017
Livani, Latvia
Volum: 160 tonn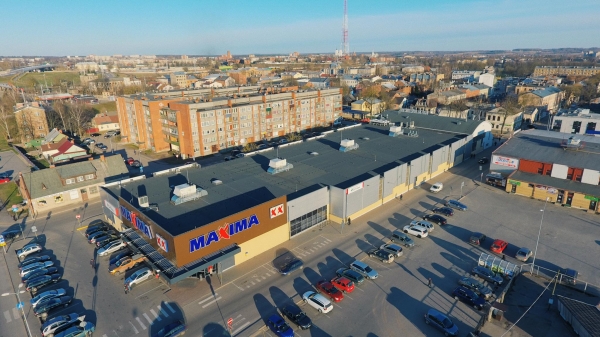 Maxima XX in Daugavpils: manufacturing the biggest supermarket in the city
2017
Daugavpils, Latvia
The largest and strongest supermarket in Daugavpils stands on metal foundations from STARS MET, the most popular steel structure supplier in Latvia.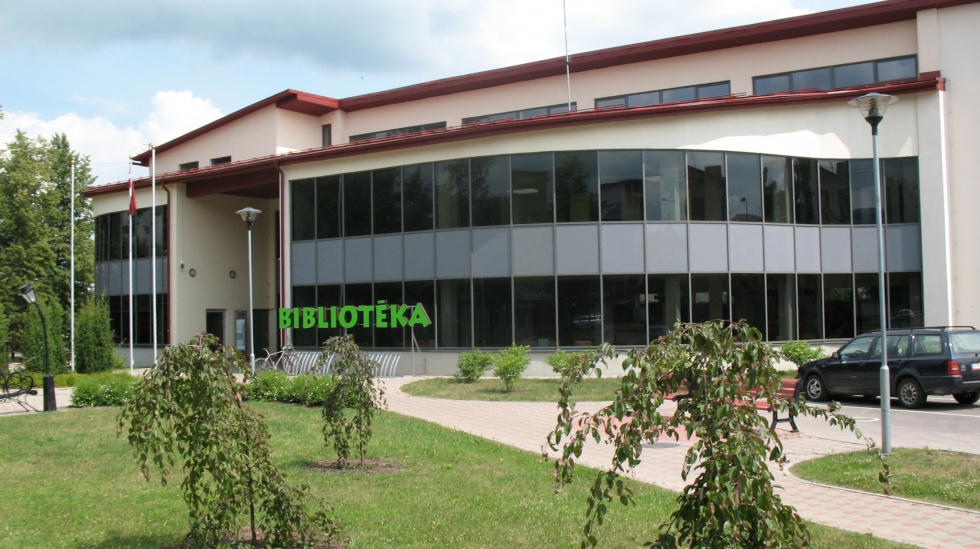 Bibliotek
2017
Livani, Latvia
Volum: 96 tonn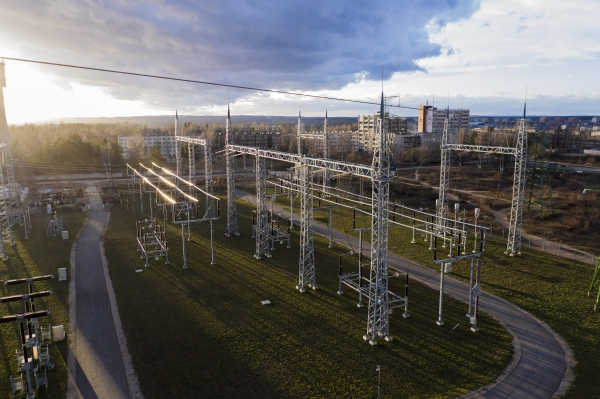 Rekonstruksjon av transformatorstasjonen 330 kW
2017
Daugavpils, Latvia
Volum: 300 tonn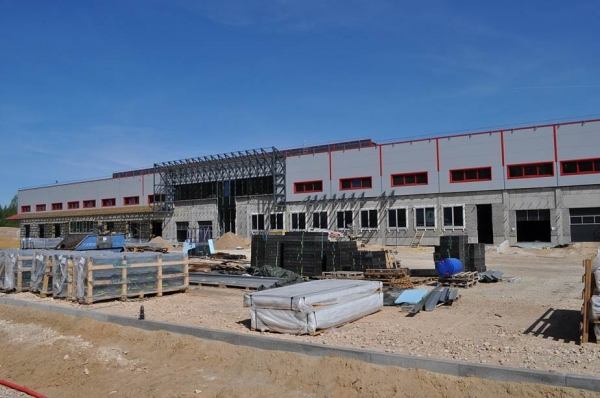 Monteringssenter for ferdige produkter
2017
Rumbula, Latvia
Volum: 700 tonn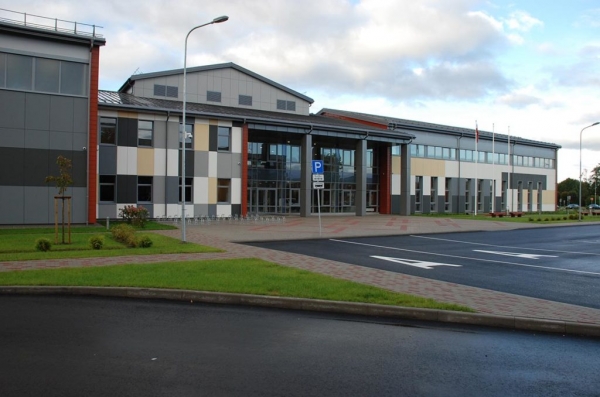 Grunnskole i Kekava
2017
Kekava, Latvia
Volum: 150 tonn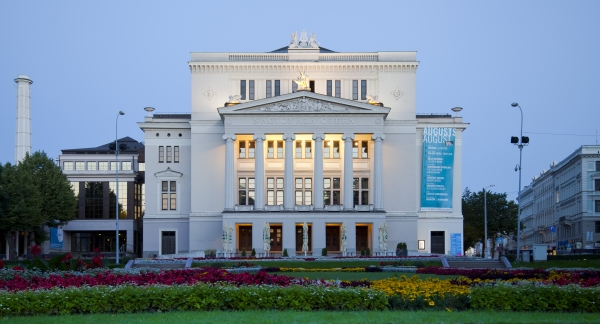 Latviske nasjonaloperaen
2017
Riga, Latvia
Volum: 70 tonn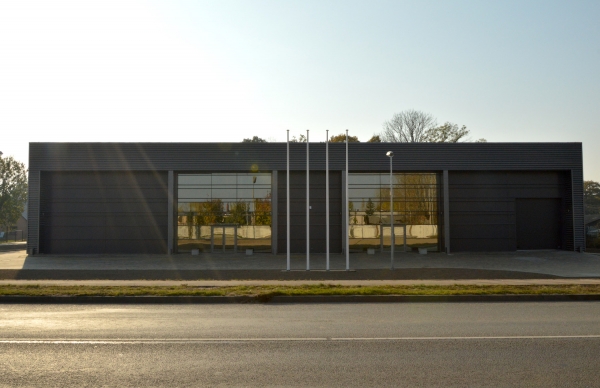 Kjøpesenter
2017
Jekabpils, Latvia
Volum: 70 tonn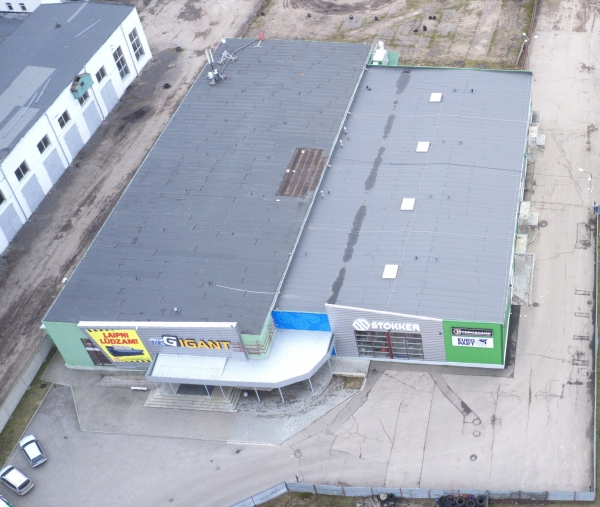 Lager
2017
Daugavpils, Lettland
Volym: 37 ton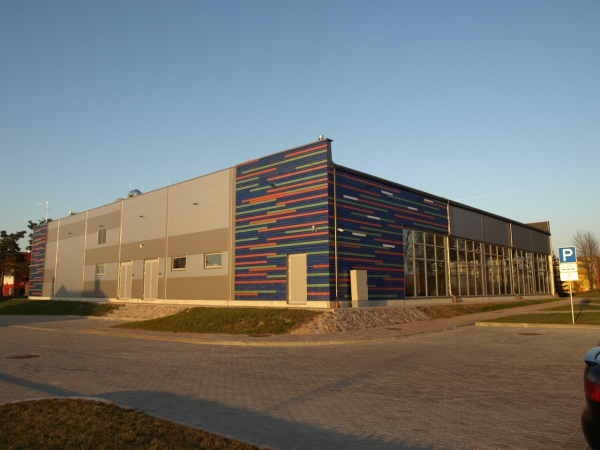 Ny bygning for basseng på libanesisk videregående skole nr. 1 og rekonstruksjon av en sportshangar
2017
Livani, Latvia
Volum: 80 tonn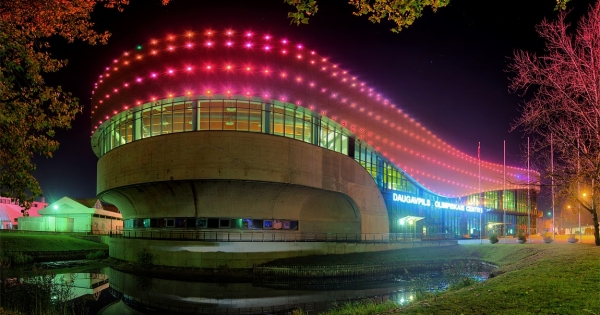 Olympisk senter i Daugavpils
2017
Daugavpils, Latvia
Volum: 340 tonn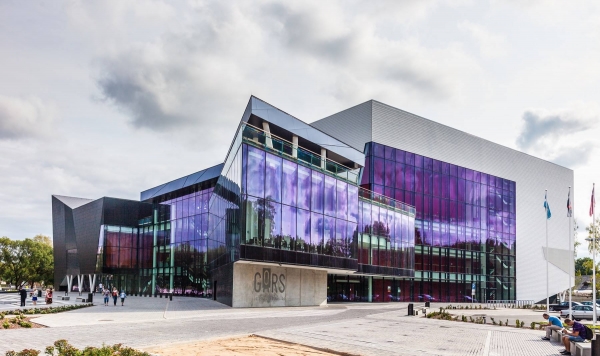 Konserthus «Gors»
2017
Rezekne, Latvia
Volum: 50 tonn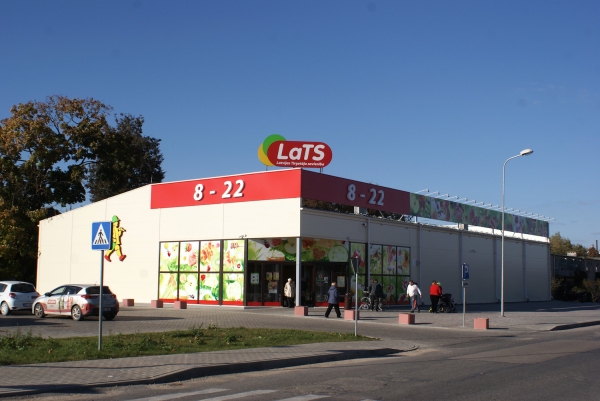 Kjøpesenter "Lats"
2017
Jekabpils, Latvia
Volum: 40 tonn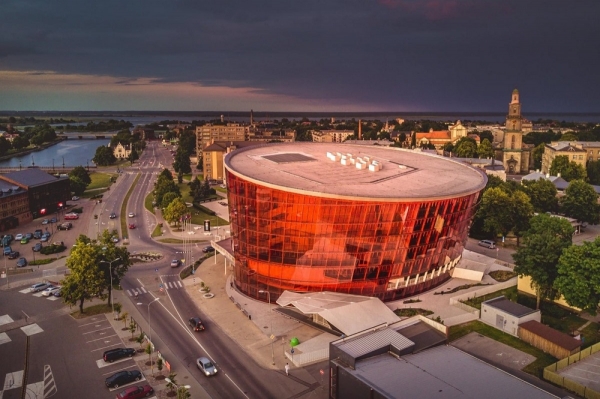 Konserthus "Large amber"
2015
Liepaja, Latvia
Volume: 250 tn
The 'Lielais Dzintars' building in Liepaja is a unique addition to the city's skyline. Its distinctive feature is the absence of straight angles, making it a rare gem in architecture and engineering. The shell structure of the building is supported by metal products created by STARS MET.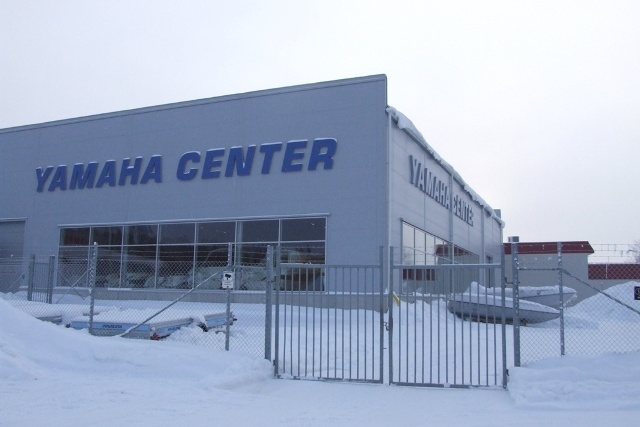 «YAMAHA» senter
2015
Helsingborg, Sverige
Volum: 28 tonn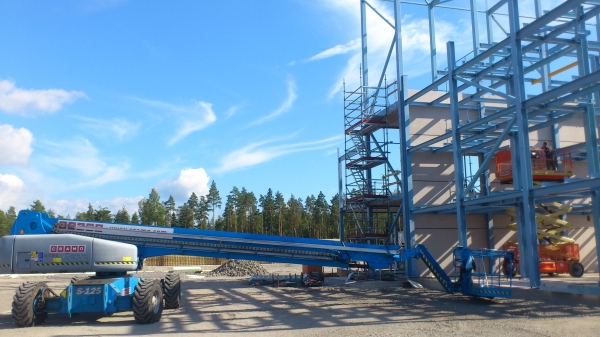 Adven
2014
Finland
Volum: 51 tonn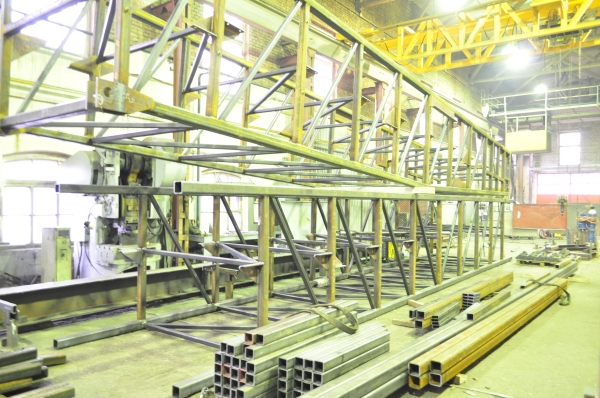 Metso - Støttestruktur for transportbånd
2013
Bøstad, Norge
Volum: 51 tonn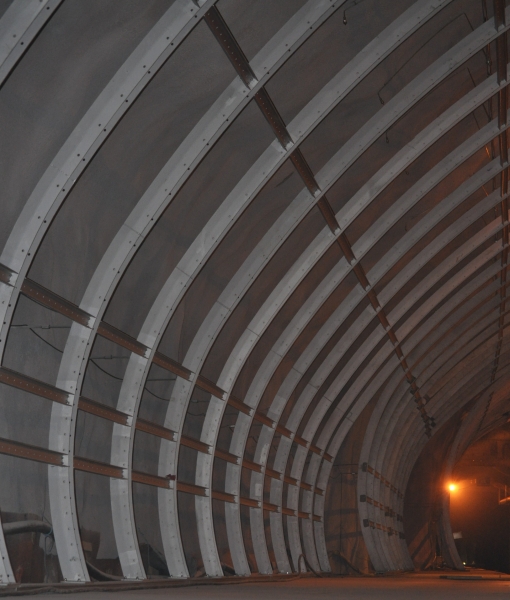 Metro
2013
Helsingfors, Finland
Volum: 40 tonn