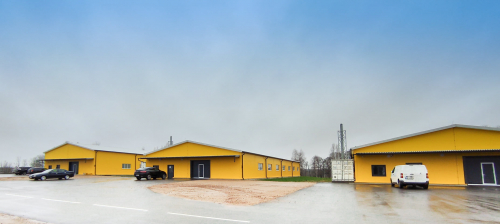 Production buildings in Kraslava - finished order
While many others are just trying to get into the swing after the New Year holidays, we at STARS MET are already in full "combat readiness". We are prepared for the new projects and the conquest of the most technologically challenging tasks.
The photo shows one of our completed projects - a production building in Kraslava.