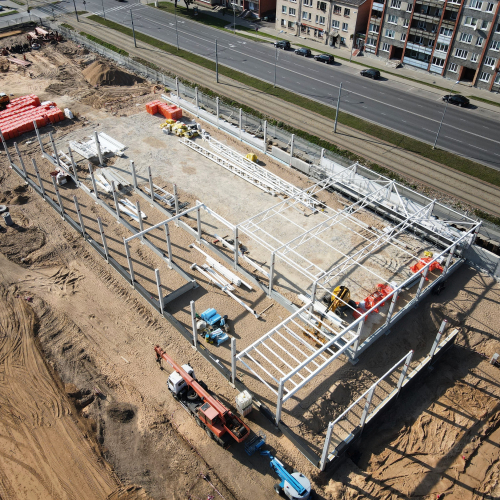 LIDL in Daugavpils: construction process
Recently we said that we are starting the production of structures for the third LIDL store in Latvia, which is built-in Daugavpils, and promised to share photos from the construction site soon. The first shipment of metal has already arrived, and the installation of 22-meter trusses has begun.
Let's see how the object looks right now.